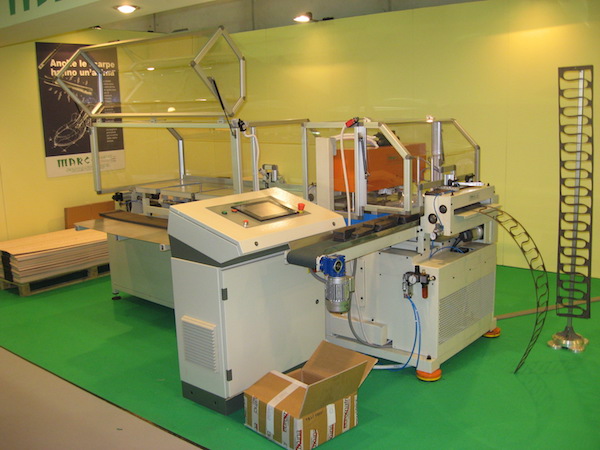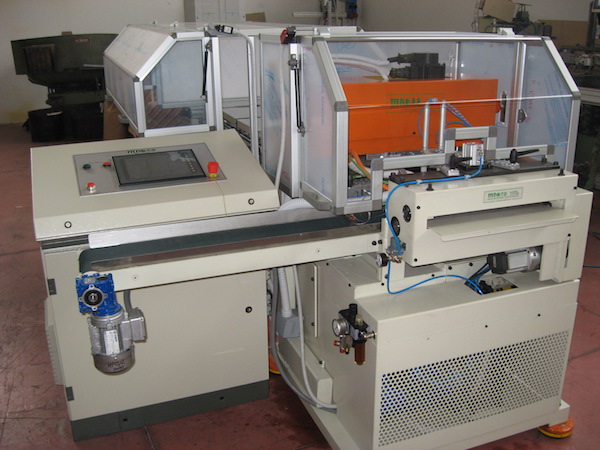 MTA CUTTING MACHINE-
PATENTED
Performance: the machine, fully automated, allows remarkable speed of use (max speed up to 160
strokes / minute), leaving unchanged the quality of the cutting
Very small machine overall dimensions

The machine uses traditional "Stripes" the strips are placed on a loader and the machine
automatically bring them into position for die-cutting one at a time (the strips can be of any
material and width).
Precision in the cutting: this operation is performed on a tempered steel plate for greater
accuracy.
Saving: the cutting dies used by the MTA1 automatic cutting machine are of "low" type and may
be a height of 20 or 30 mm.
Practicality :and utmost simplicity in its use: all the operations performed by the machine (strips
loading, shearing, insoles bunches, quantity to be cut, etc.) are set and can be programmed by
means of the computer placed on the control panel.
Performance: the machine, fully automated, allows remarkable speed of use (max speed up to
160 strokes / minute), leaving unchanged the quality of the cutting.